Packaging & Trims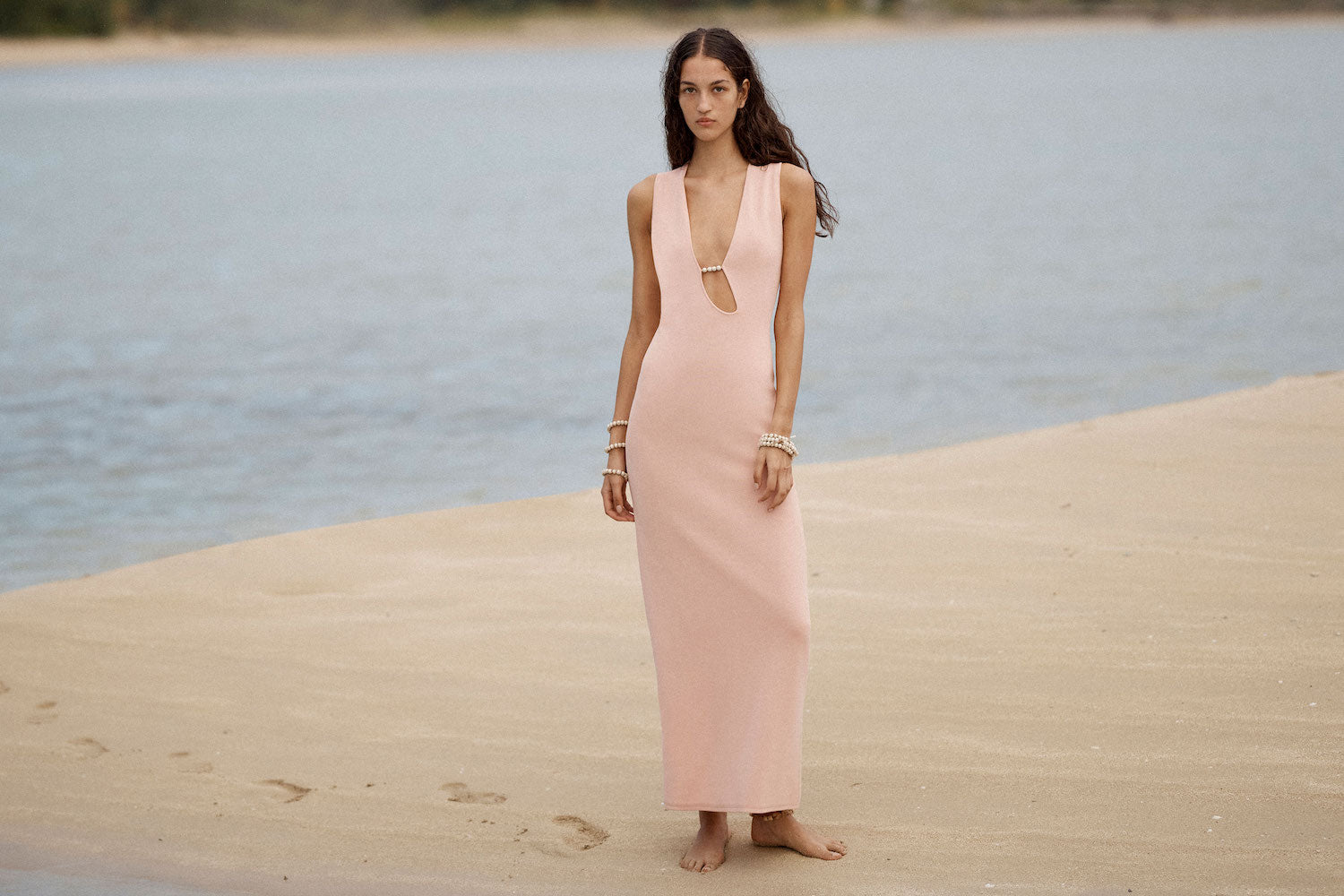 SIR. packaging has been revised to be made of conscious materials or considered disposal methods. We have mindfully chosen materials to carry SIR. pieces from our makers to our community with materials that either compost in an industrial or home system, that are paper recyclable, or that are both
We are privileged to work with leading suppliers in the eco-conscious packaging space. Our key packaging supplier further offsets the carbon emissions associated with producing and transporting each of our packaging elements, delivering us carbon neutral products. They make contributions with each purchase order to the Seabin Project, working to capture waste from our oceans to protect marine environments. 
Commencing with our swim collections in 2021 and extending across the entirety of SIR collections by 2023, SIR. pieces are delivered in industrially compostable bags derived from plants, not plastic. By making this change, we have already reduced a huge portion of single-use plastic waste from our dispatch and warehouse activities and aim to complete the transition to entirely compostable poly bags will see little to no single-use plastic waste generated by SIR deliveries. 
Our team has found an alternative for traditional gel sachets used to reduce moisture in garments during international transportation. Clay desiccant packs are a natural alternative to combat moisture, and can be industrially composted, diverting great amounts of waste from landfill. 
All compostable waste at SIR. is disposed of through our industrial compost service. 
Our updated packaging for dispatch and delivery of SIR. orders are packaged in primarily paper products. These are a combination of both recycled sources and accredited, ethical paper sourcing origins which are paper recyclable and compostable. Non-paper products, such as brand ribbon, are compostable or biodegradable in either industrial compost or landfill systems, designed with aim to leave minimal trace when disposed of. Any coated packaging elements are coated with an eco-friendly, compostable film and are free of fragments of plastic.                
TRIMS 
Sew in labels on SIR. ready-to-wear garments – main labels and garment care labels – are recycled polyester. The transition to these materials for our garment trims is part of our journey to adopt materials of lesser impact wherever we can, throughout all collections.   
EXCESS FABRIC
Leftover material and fabrics from previous seasons are repurposed to create sample shapes and garments for future collections in development. In circumstances where our leftover fabrics are greater than our team can use, we donate materials to partners such as the UTS Fashion & Textile Design department for design students to utilise.