The making of SIR. occasion.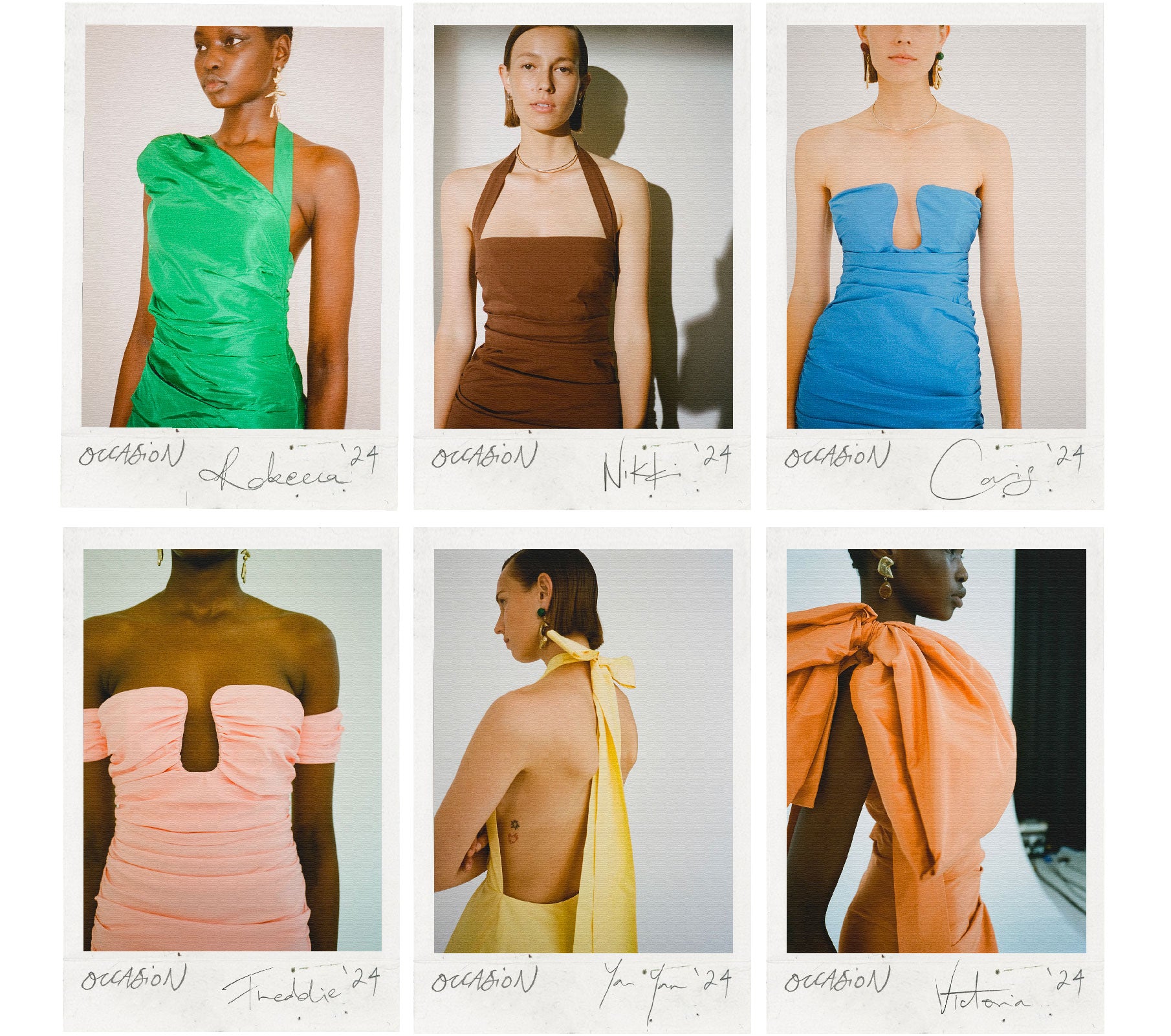 The Making Of SIR. Occasion
Dreamt up by Co-founder and Creative Director, Sophie Coote for her Bridesmaids. SIR. occasion extends the notion of ceremony further than nuptials alone.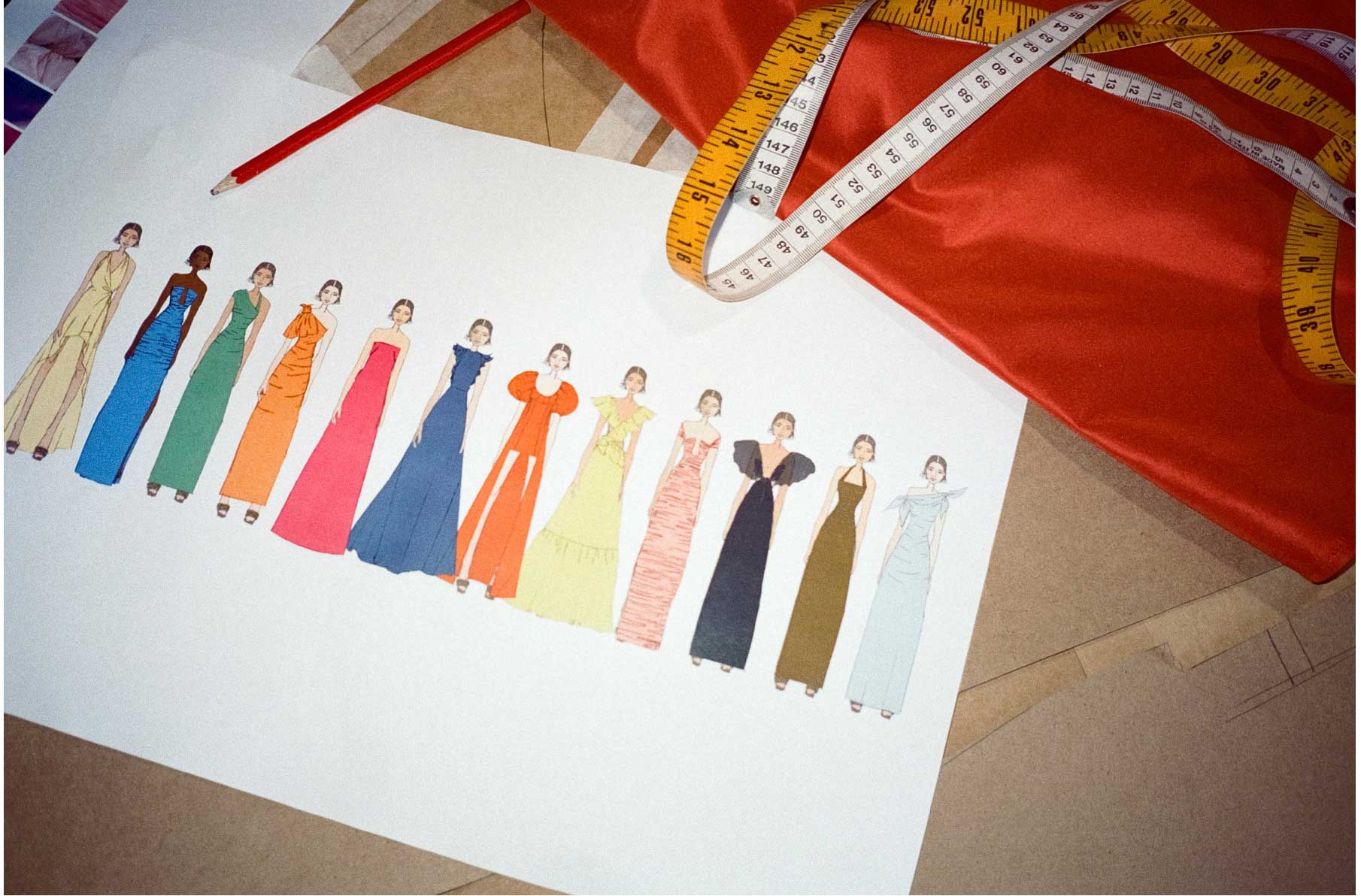 "My bridesmaids have been muses and supporters of SIR. since inception. Each has worn SIR. over the years so I wanted to honour their connection to our journey by creating something in collaboration with our design studio" – Sophie Coote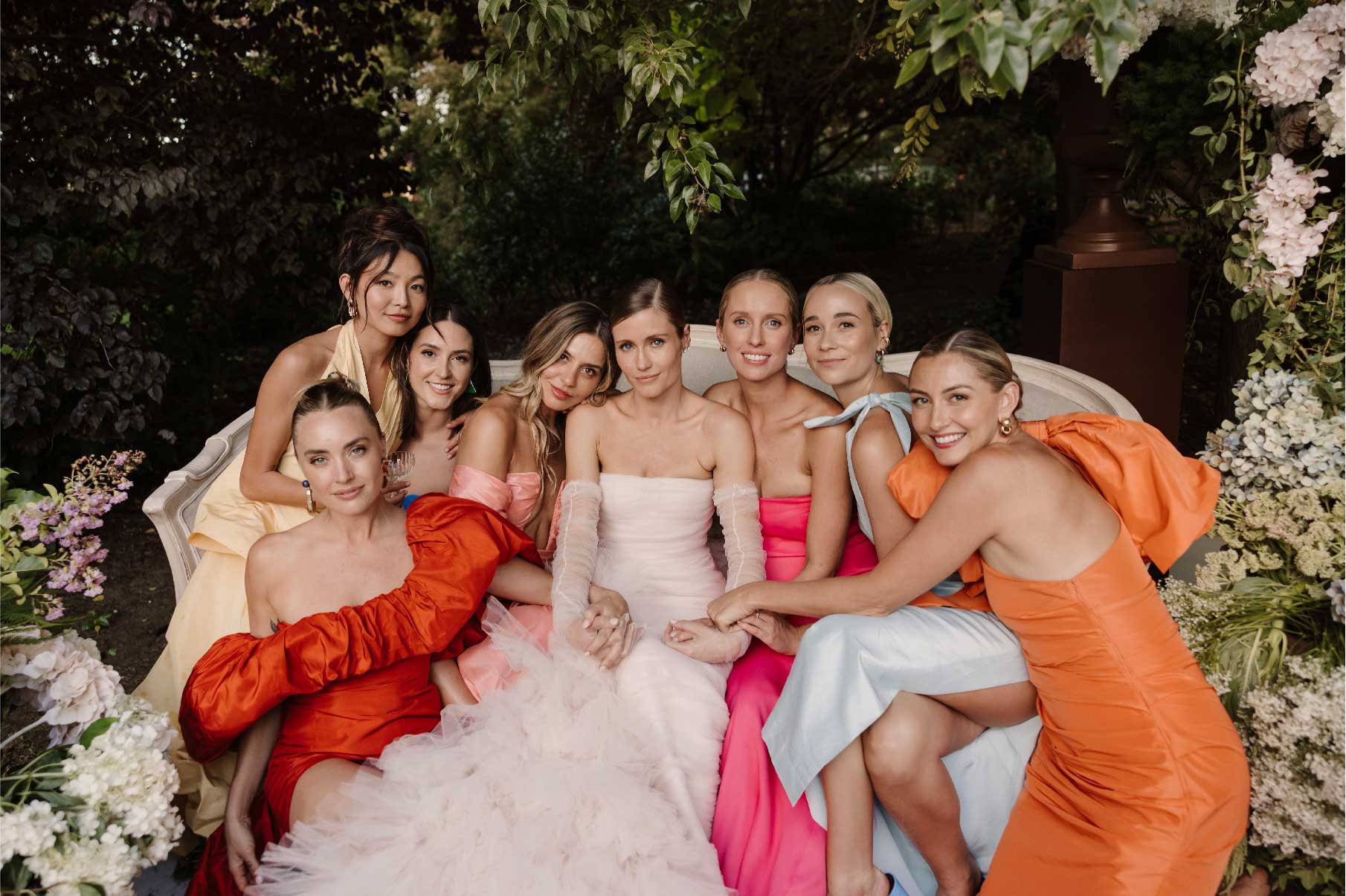 Each silhouette nods to signature SIR. shapes, adapted to suit their body shape &  personal aesthetic of each bridesmaid. Seven gowns, named after their muse, now form an elevated occasion capsule available for SIR. women.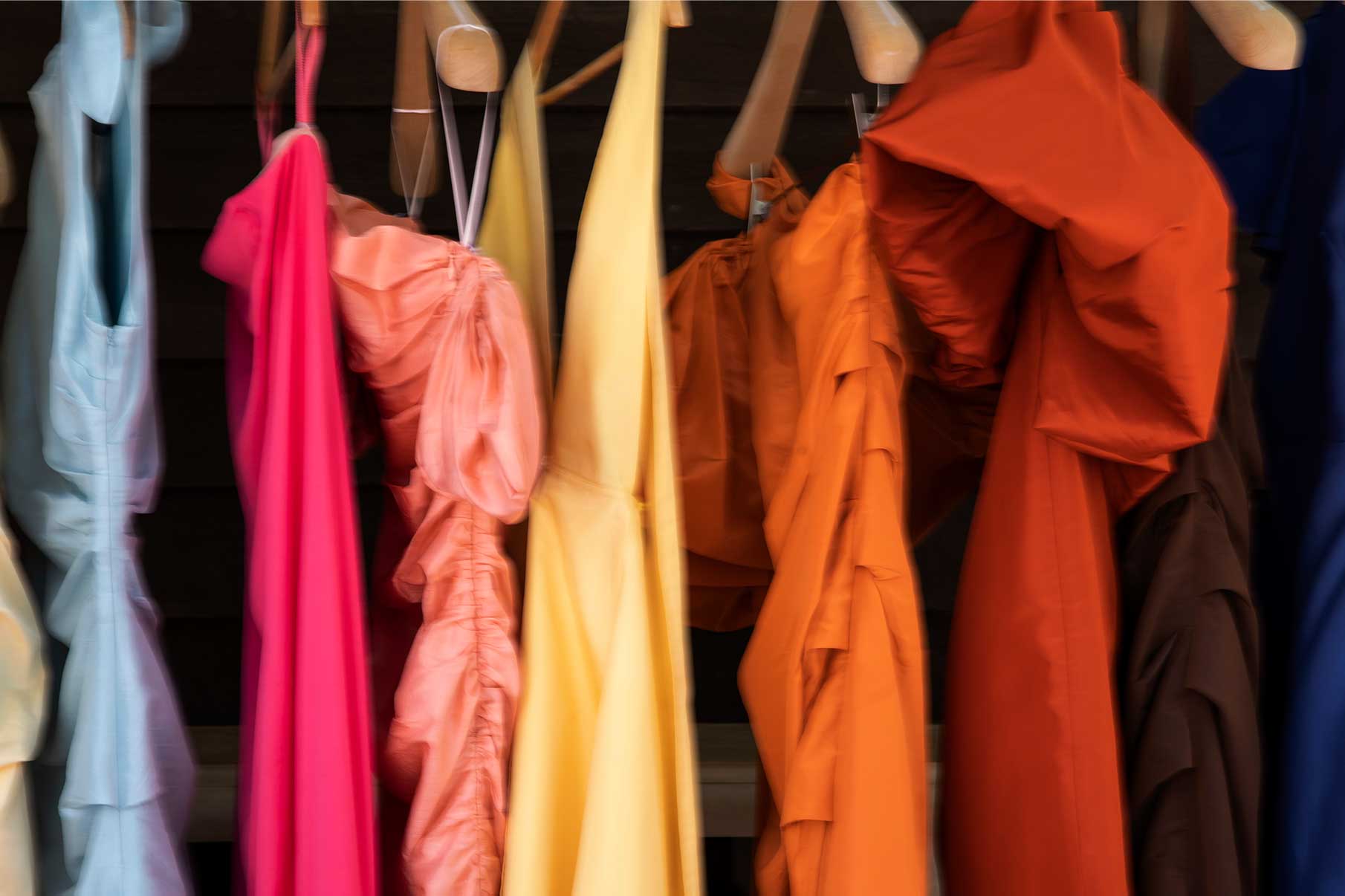 "Colour wise I decided to go bold to contrast against my neutral blush gown, selecting colours that sat well together but also suited their individual aesthetic."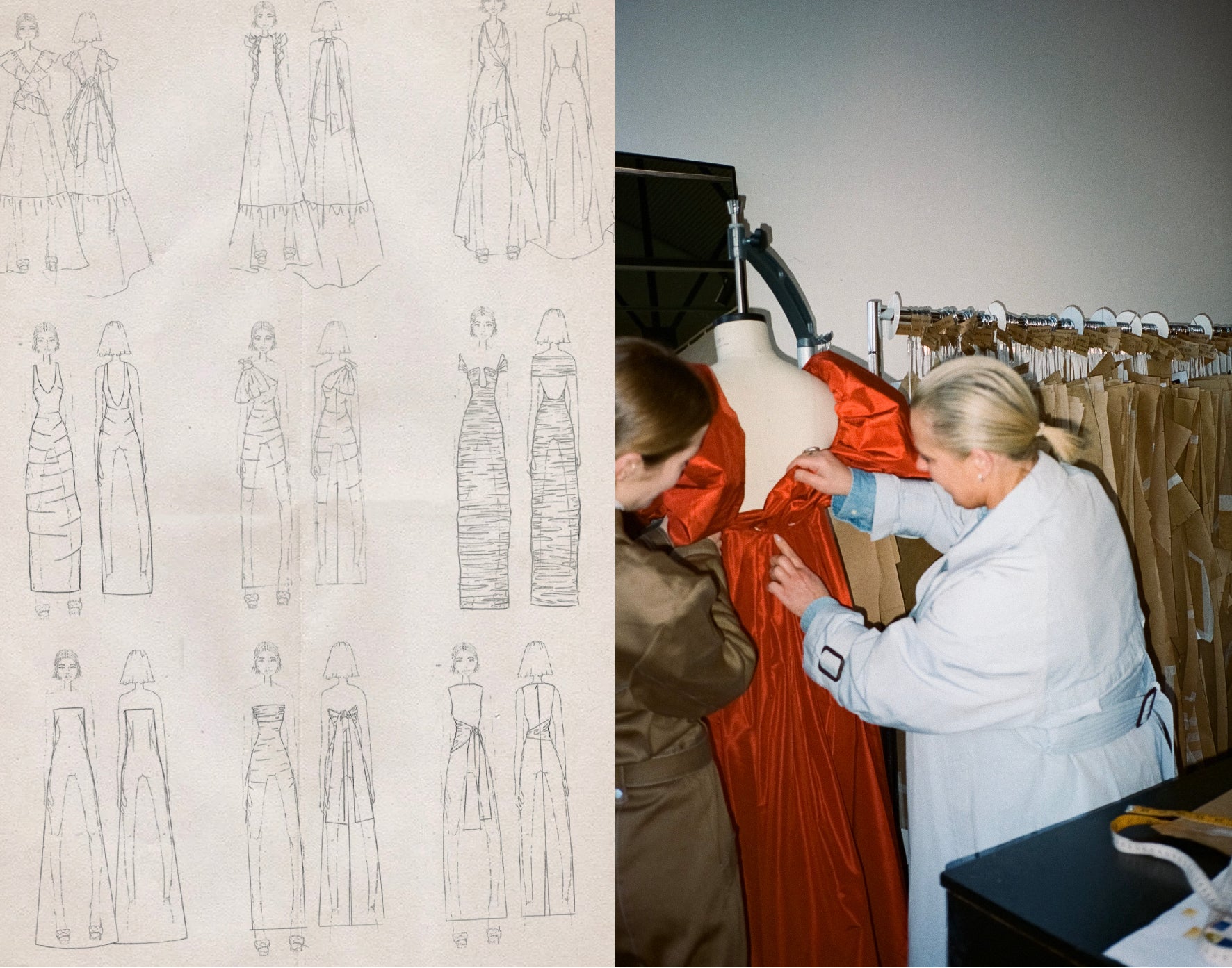 Marking an expansion of the SIR. evening repertoire, bold colours are married with contemporary aesthetics and detachable features. Ruching details are thoughtfully placed to compliment the body, allowing the lustrous fabric to drape while holding structure.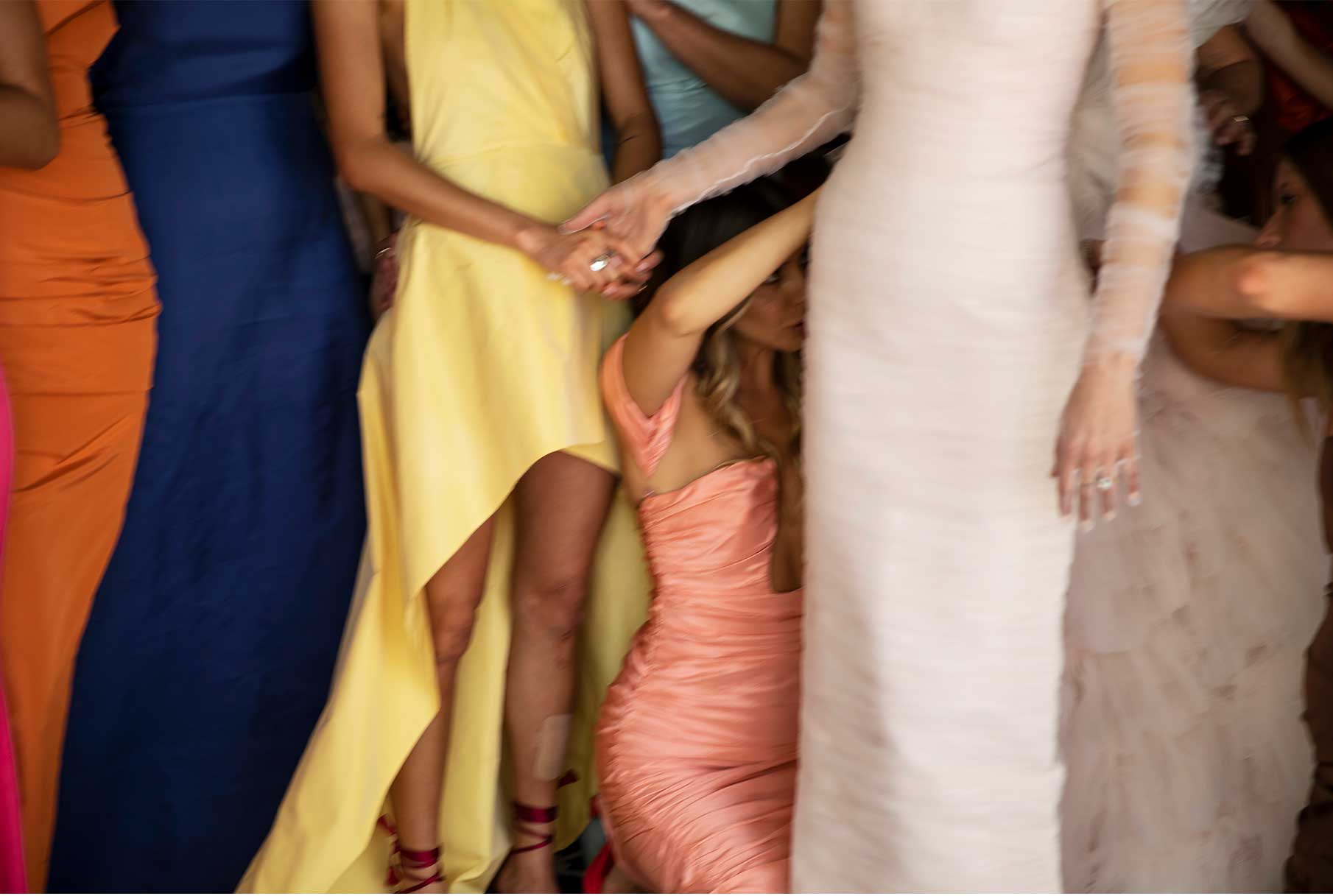 A celebration of coming together.  
RSVP, SIR. our new plus one for any occasion.