Sit down with SIR. Charlee Fraser
An Awabakal woman from the mid-north coast of NSW with Worimi and Biripi descent from her mother and grandmother. A Capricorn sun, a middle child and an enthusiastic nature loving eco warrior who loves to create, make deep connections and spread light wherever she goes in life. 
A long standing SIR. muse, returning for our recent holiday campaign in Fiji. Charlee sits down with SIR. to share her favourite memories of working with SIR. and what she's most excited for this year.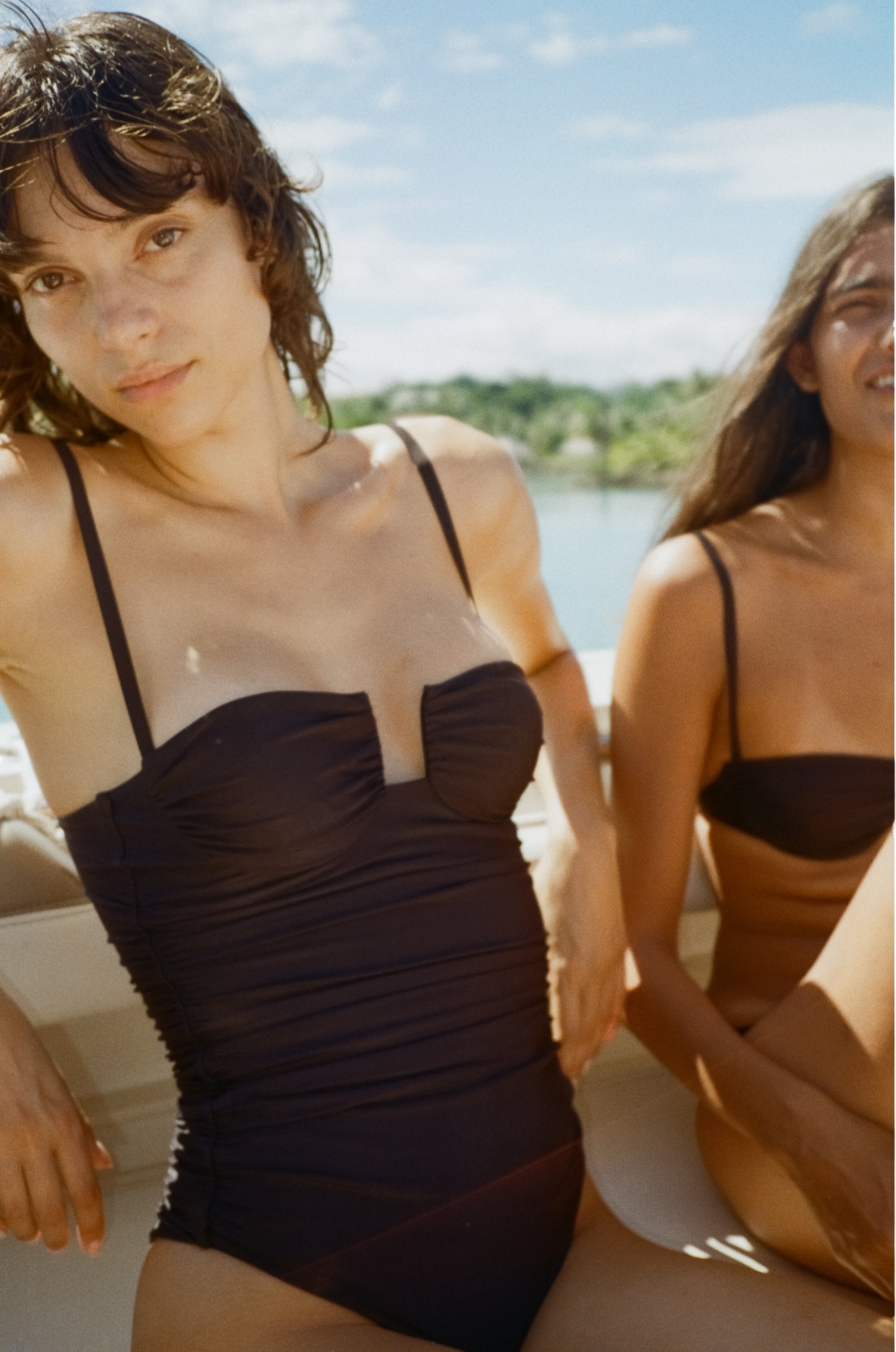 What is your favourite pastime? 
One of my absolute favourite pastimes is going to the movies. I love the movie theatre experience. 
How do you start your mornings and end your days? 
When I'm not on set my mornings usually include smoothies or juices and yoga or pilates. My evenings often end in long, hot, candle lit showers (with Palo Santo burning in the background) and healthy home cooked meals with a spicy new Netflix series on tap.
Favourite travel destination? 
The world is filled with such infinite beauty, a lot that I've seen and so much that I'm yet to discover. Whilst I can't choose favourites some of my most memorable experiences have been New York, Fiji, Hawaii, Paris, and Tulum. 
Where are you travelling too next? 
La La Land
(L.A.)
What do you miss most about home when you're away? 
My sister is my ride or die, I would say her absence is felt the most, but I also miss the warm weather, my community/culture, my connection to the land and nature, as well as my nearest and dearest friends and family, my lifestyle here in Australia and of course our beloved family pets.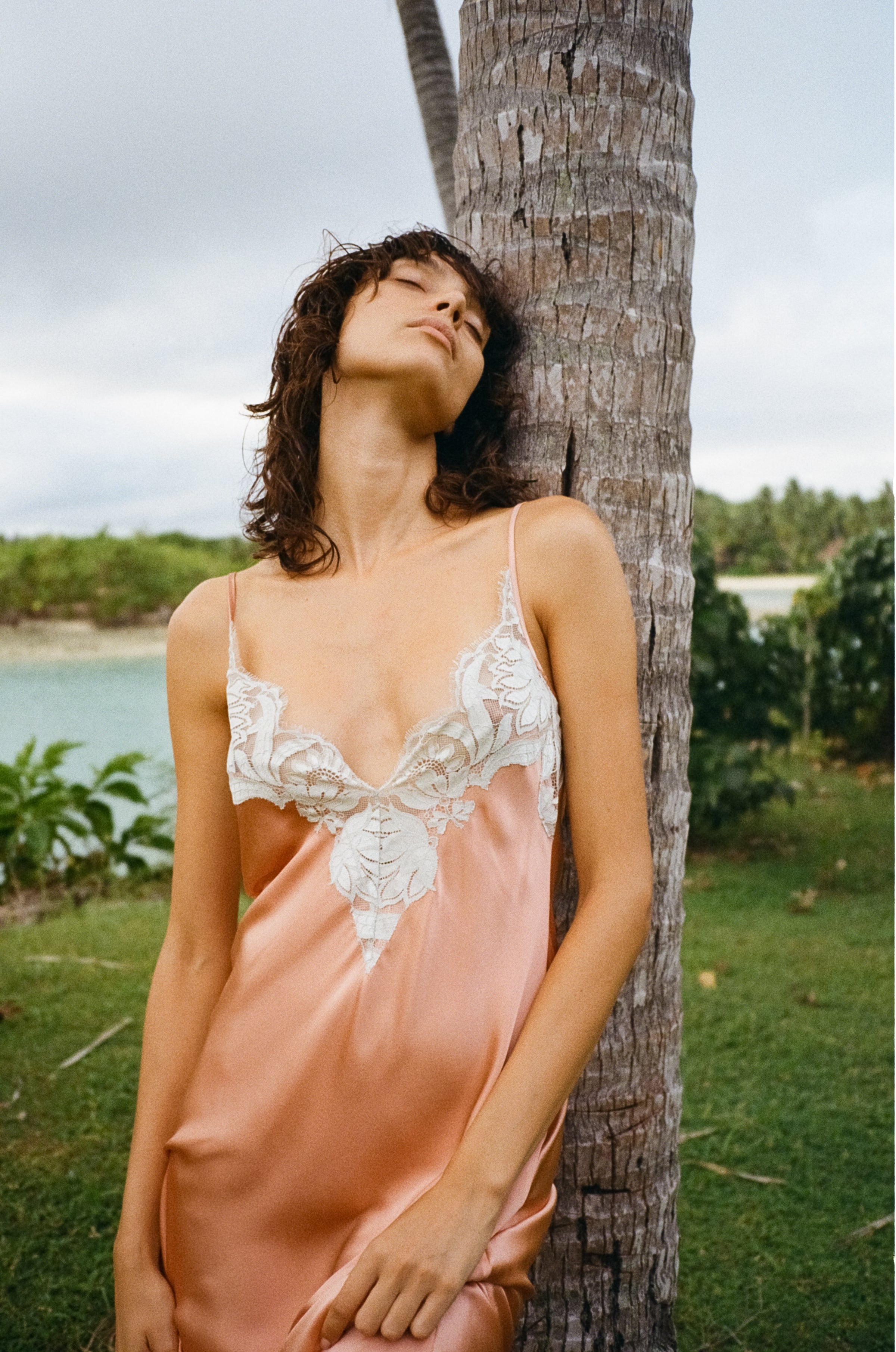 As a SIR. muse we have created many beautiful moments together. Tell us about your favourite memories of SIR.
I have a few memorable moments with the incredible SIR. team! One time in Wooyung (not far from Byron Bay) we shot in a beautiful Tuscan themed mega home with ocean views from the hillside of the hinterland. We also shot down the far south coast at Glasshouse Rocks in Narooma where this magnificent little beach house sat on top of the hill overlooking the ocean. Most recently we shot in Fiji, which is such a magical part of the world, and what a blessing it was to explore different islands by boat, swim in the warm crystal blue water, and experience Fijian culture all whilst working!
How would you describe your personal style? 
My personal style day-to-day is very relaxed. When I'm laying low, running errands, or lounging around my body is generally clothed without too much thought.
What are you reading / listening to at the moment? 
I've been listening to so many podcasts lately. One of my all-time favourites is Call Her Daddy by Alexandra Cooper but I've also really been enjoying High Low with EmRata.
What are you looking forward to this year? 
I have so many things I'm excited about this year! A few BIG things I can't share with you yet (but watch this space) and a few logistical things such as making my move back overseas. Keep your eyes peeled, there's a lot to look out for…