Sit Down With SIR. | Bianca Marchi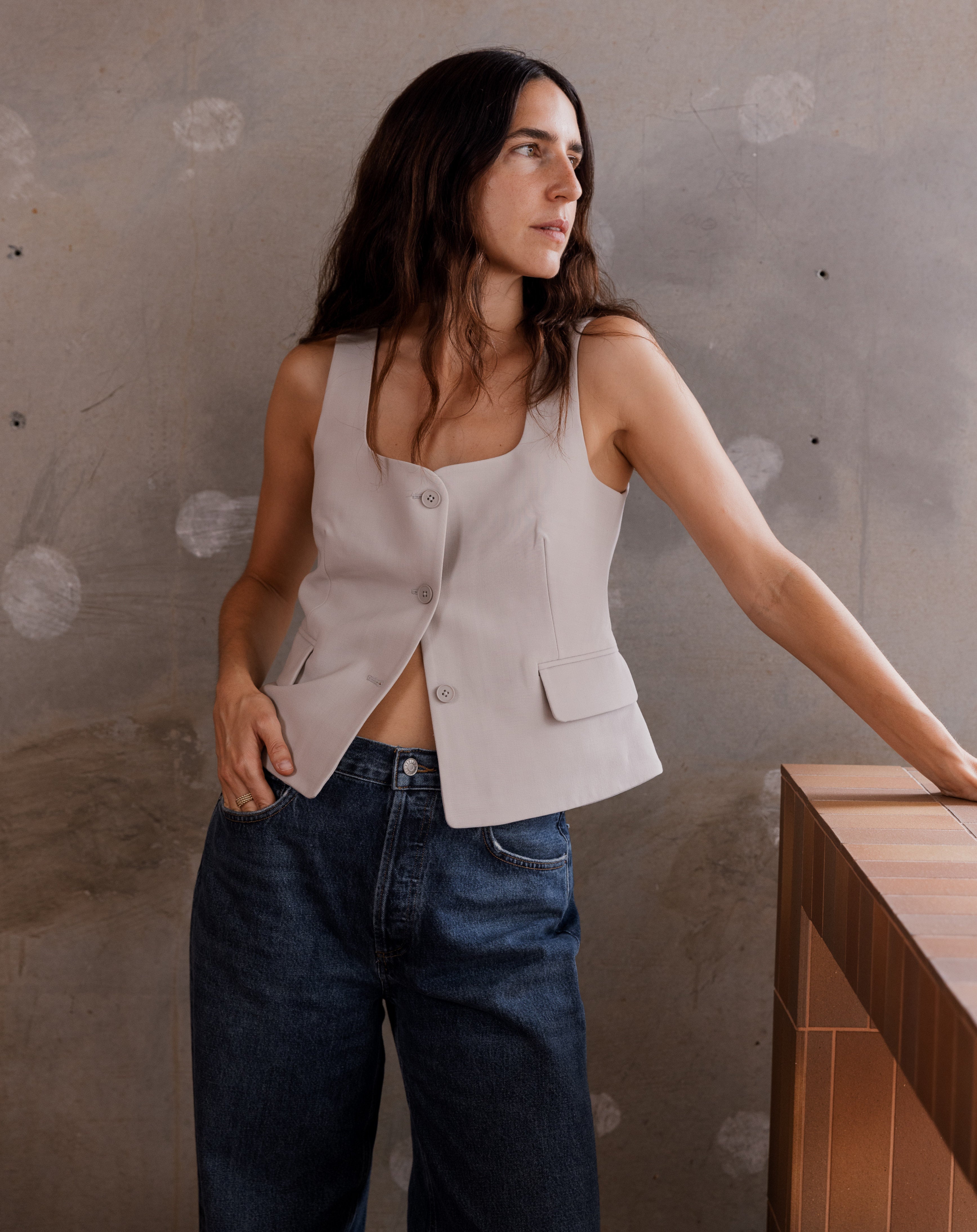 YES SIR. | Bianca Marchi 
Bianca Marchi made the journey from her home in Milan to Australia at just nineteen. What started as a trip to further her English, soon turned into the next chapter of her life. After meeting her now Fiance and business partner Tyron (Ty) Simon, the duo soon became an important piece of the Brisbane food scene opening a suite of highly regarded venues - hôntô, sAme sAme, Agnes, Agnes Bakery, LOS and Biànca - in turn transforming the Brisbane food scene. 

Bianca shares her favourite places to visit in Brisbane for YES SIR. 
You've brought an incredible suite of eateries to Brisbane. How did you get started in hospitality?
Thank you! I think it was inevitable I would end up working in the hospitality space - one where a great deal of focus is placed upon design. Italians, by nature, are very hospitable and warm. When I came to Brisbane, as a student, I worked part-time at LONgTIME - it was the first venue of my now fiancé Ty. I was on the floor, then the front desk and would manage events. It all started from there. A lot of the systems we have on the guest relations front across our portfolio are based upon (and improved!) on how I approached my work nearly ten years ago.
What do you love most about Brisbane? 
Aside from the weather, it's the people. When I moved here, I learnt that there is often this exodus of people to the southern cities or overseas. But there are also so many who stayed, and have made a meaningful contribution to the city, or they have gone away and returned with a new found passion. I love the community I have found of people who have stayed, or returned, and are working in their own space, but coming together to boost the city. 
Where to eat and drink…
When we are not eating at our venues, which I will never get sick of visiting, I love Mama Taco, a Mexican Taqueria and Mezcaleria in West End or The Green for brunch is my go-to, can't go past their green bowl, it's so delicious.
Favourite order…
Hard to pick one but sitting at the antipasti bar at Biànca with a plate of hand-filleted anchovies and Agnes Bakery smoked potato sourdough is pretty great.
Where to shop…
Aside from the beautiful new SIR. store in James St, which is exactly what we needed, I love the wide variety of boutiques on James Street. M.O.S.T. in the Calile & I love Double Double Store in the city.

Where to stay…
The Calile hotel.
Best hidden gem… 
Wrapture in West End for the best falafel wrap.
Eat in or dine out? 
Dine out
Favourite holiday destination?
Home – nothing beats Italy. I love holidays that are centred around food. 
 
Your vacation essentials? 
Good food and great company. 

What is your go-to, everyday outfit? 
Trouser and cotton singlet.

Your picks from SIR. Spring Summer '23. 
I love the Leni trousers, they are a great wardrobe staple and the Adrianna shirt dress.