Sara Ramen's Summer Pasta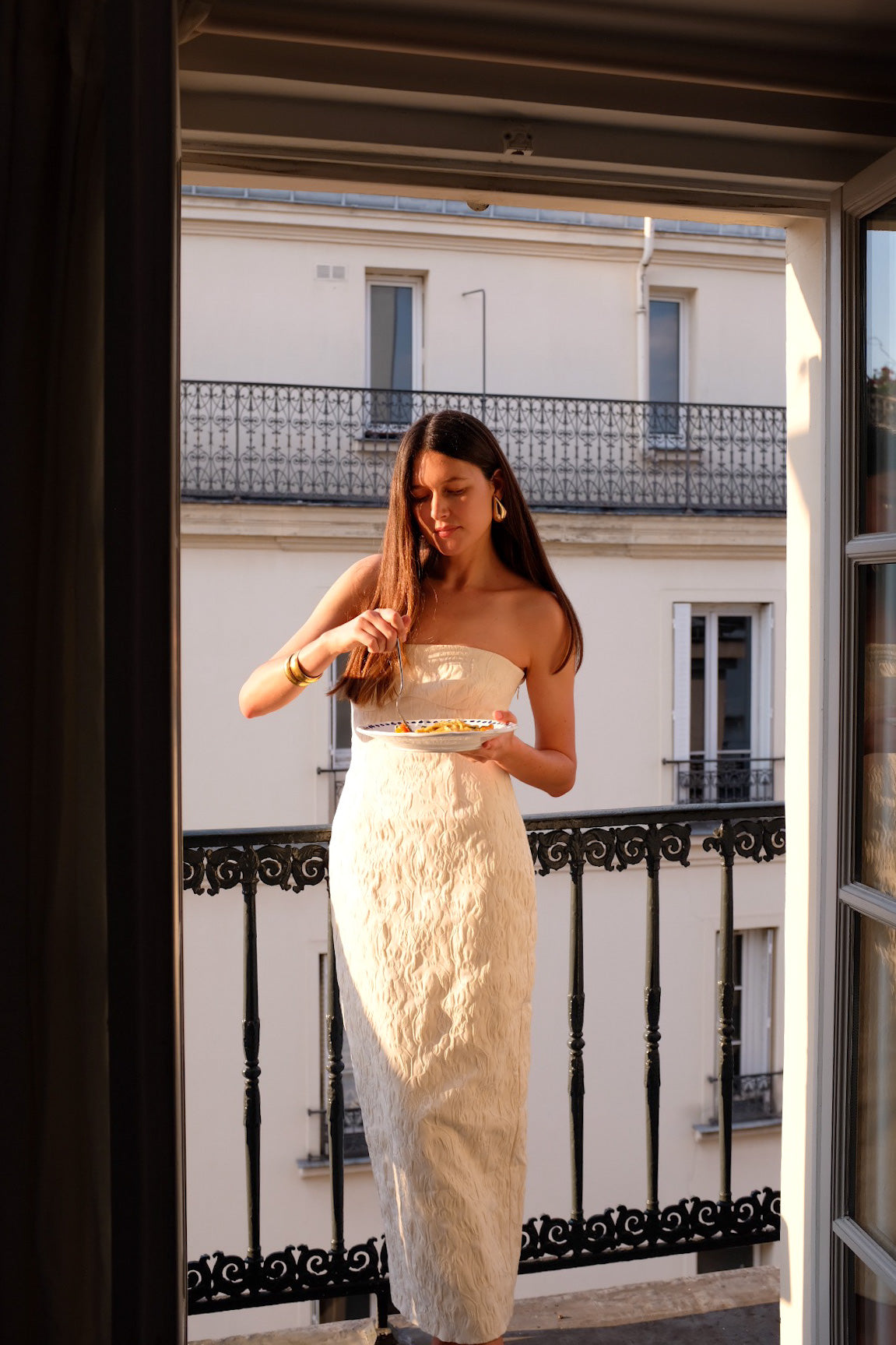 Bon Appetit. 
Australian born model Sara Ramen has lived an international life, living between Sweden, France and Australia adding to her global sensibility. Ramen now resides in Paris, where she continues to share her travels, personal style and recipes. 
Here she shares her go-to summer pasta recipe from her Parisian kitchen for YES SIR.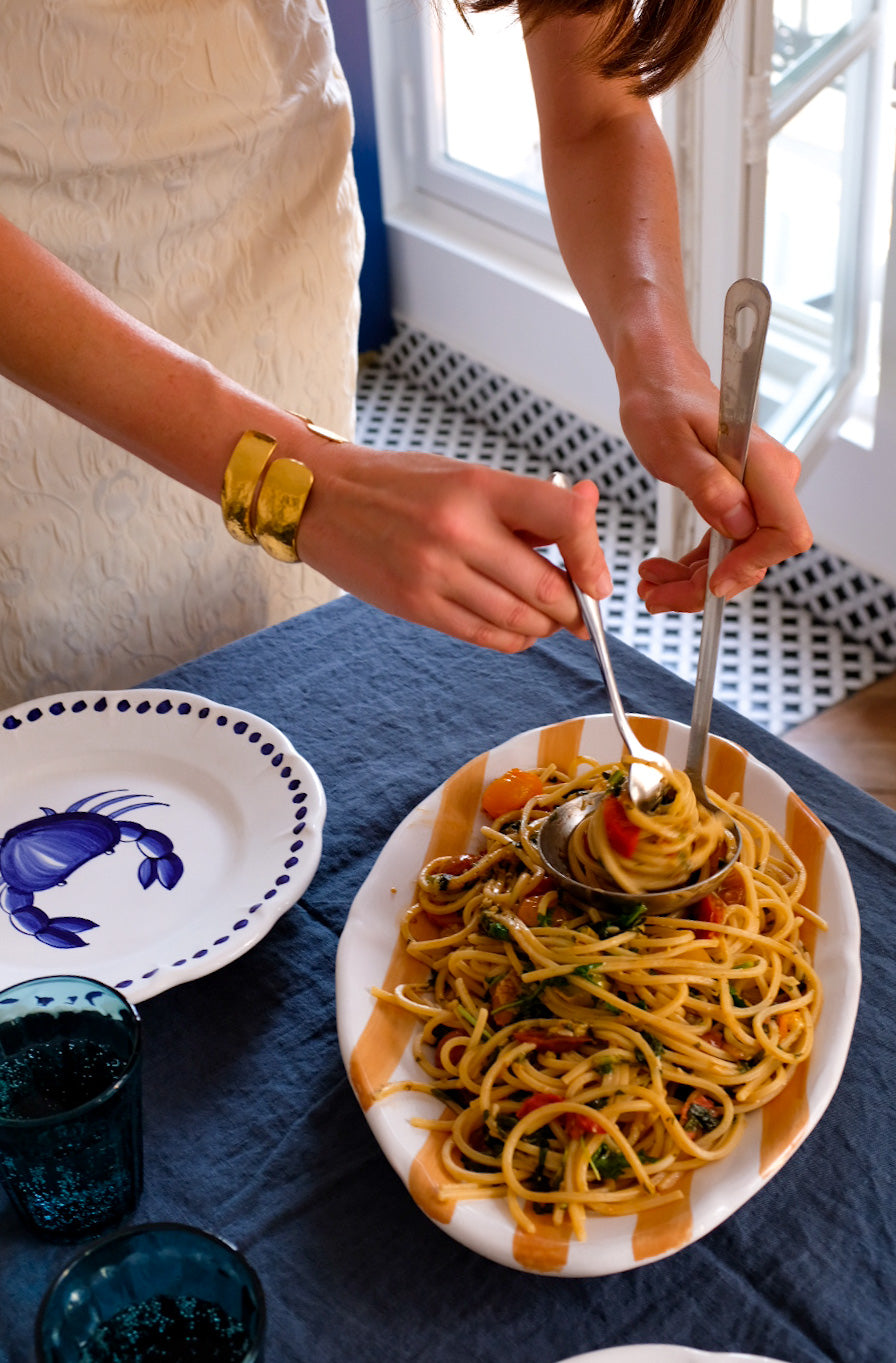 Sara's Summer Pasta Recipe
Serves 3-4
¼ cup good quality extra virgin olive oil
2-3 garlic cloves, minced
½ teaspoon chilli flakes
4-5 anchovy fillets in olive oil, chopped
300g sweet baby tomatoes, halved with a few left whole
2-3 handfuls of rocket
Handful of parsley, chopped
Spaghetti
Salt
1 cup of pasta water
Pecorino, grated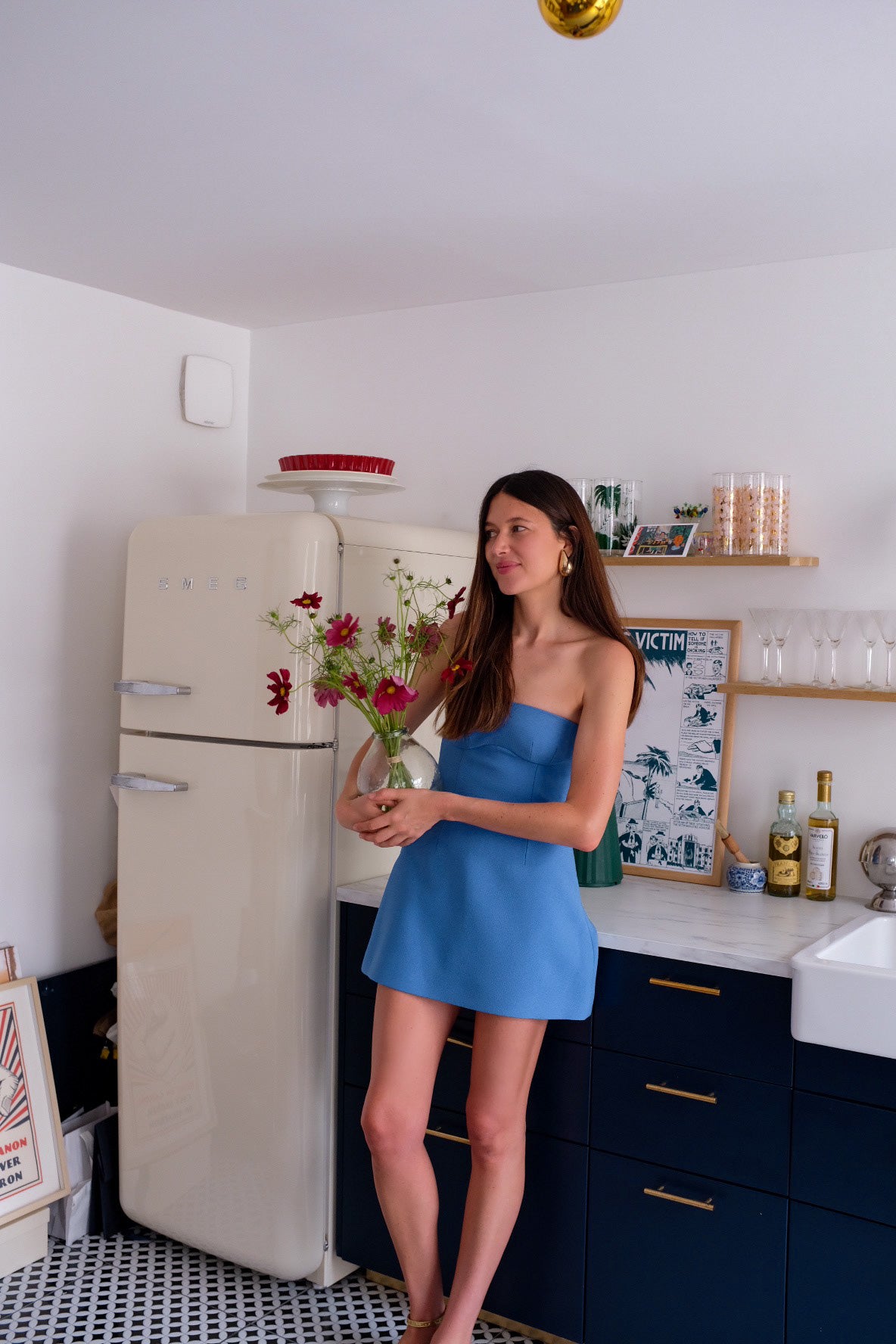 Method
1. Start by putting water to the boil in a pot.
2. Heat olive oil in a large pan and stir in the garlic when hot. Add the anchovies and chilli flakes, keep stirring until the anchovies have almost melted.
3. Add the tomatoes and let them cook while you add the spaghetti to salted boiling water.
4. The tomatoes will start to soften and release their juices, continue stirring while spaghetti cooks.
5. You want to add the spaghetti to the pan about 1-2 minutes before al dente, add the rocket and parsley to the pan a minute or two before you transfer the pasta in to the pan (reserving a cup of pasta water).
6. Once pasta is in the pan, make sure everything is mixed very well together. Slowly pour in some pasta water to loosen everything up and lower the heat of the pan. Continue stirring until the spaghetti is al dente, you may need to add a little more pasta water during the process.
7. Serve with grated pecorino once plated!