Montana Cox by Xanthe Wetzler. 
Photographed in Tokyo for YES SIR. 
Friends of SIR Monty and Xanthe share their guide to Tokyo.
Monty and Xanthe x Tokyo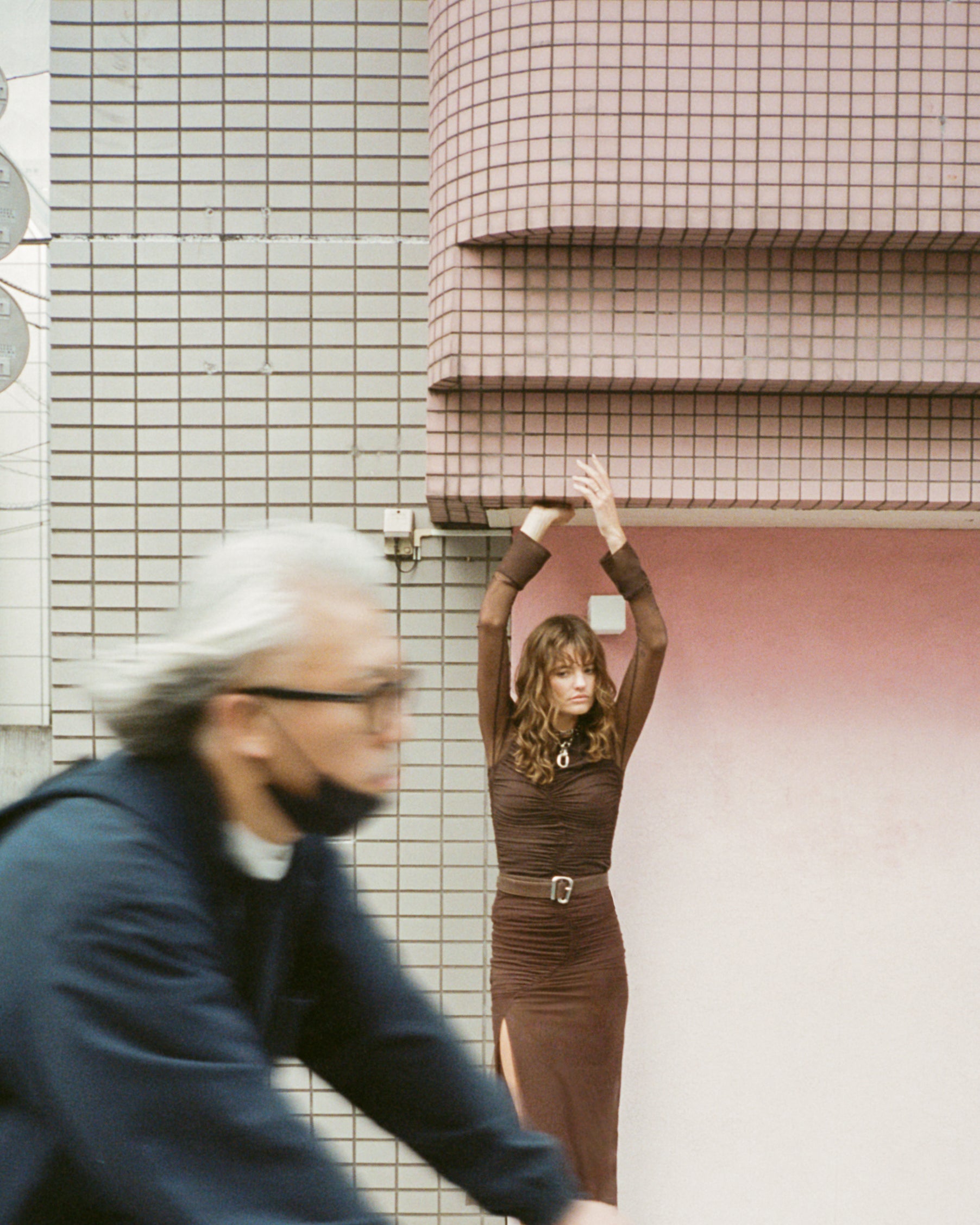 What drew you to Tokyo? 
XW: I first visited Tokyo almost by accident back in 2011, I had a huge layover on the way to Europe and once I landed I extended immediately – I fell in love with the city, its people and all of its idiosyncrasies at once. Ever since then I try to visit as often as possible.  
MC: I first visited Tokyo in 2016 and it was the first place I have felt so deeply connected with, whilst feeling like an outsider.
What do you love most about the city? 
XW: How paradoxical it is — here you have a city that has the ability to instantly calm you down with its zen vibe and the peaceful way that its residents interact with one another and everyday life. Then it can flip you around 180 in a second, neon lights flashing in your face, late night karaoke, salarymen stumbling out of izakayas. 
MC: The beauty in everywhere you look. It has an energy unlike anything I've ever experienced. It feels like something frozen in time but at the same time like you've been fast forwarded into a future that feels so foreign but so comforting – it's a feeling that is truly hard to explain.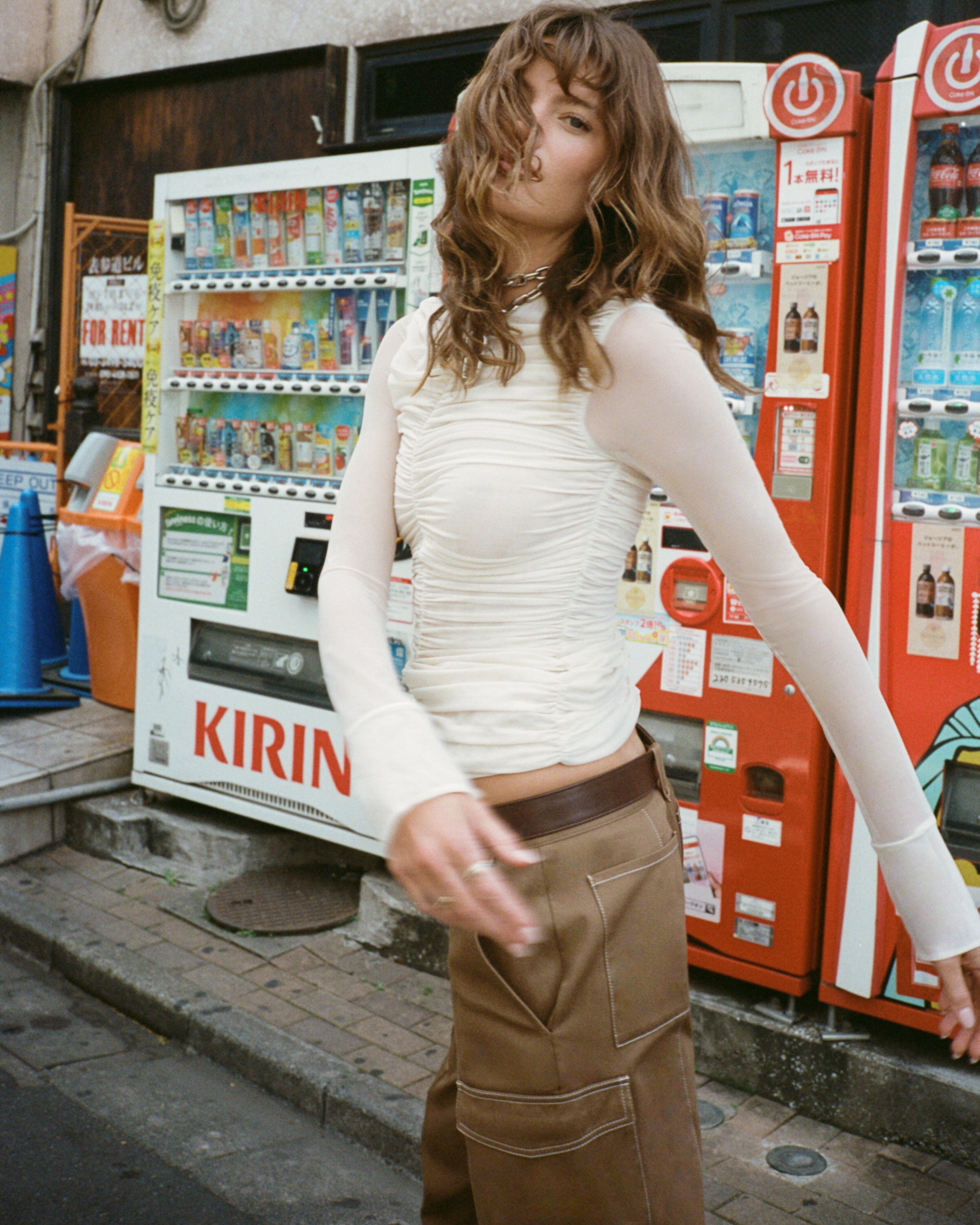 How would you describe the energy? 
XW: Again, it's so juxtaposed, it can be so calm, soothing, and soft. If you peel back a layer and step into the nightlife it can be jarring, phrenetic, and exciting. I find so much inspiration in Tokyo's multifaceted nature. 
MC: Nostalgic and extremely appetising.
Your favourite neighbourhood to explore and why?
XW: Too many! During the day, I love strolling around Daikanyama and popping into all the little stores just off the Meguro Canal and then spending a few hours poring through the books at Tsutaya. I just discovered Shimokitazawa this past trip and it was the best thrifting i've ever experienced, I'd base a whole day around it. At night I love the record bars in Shibuya and the red-light party area in Shinjuku. 
MC: Daikanyama - Fashion, cool concept stores cafes etc
Shinjuku - Bright Lights and Karaoke  
Roppongi - Fun little night time scene
Shibuya - because it's illegal to go to tokyo without doing the Shibuya crossing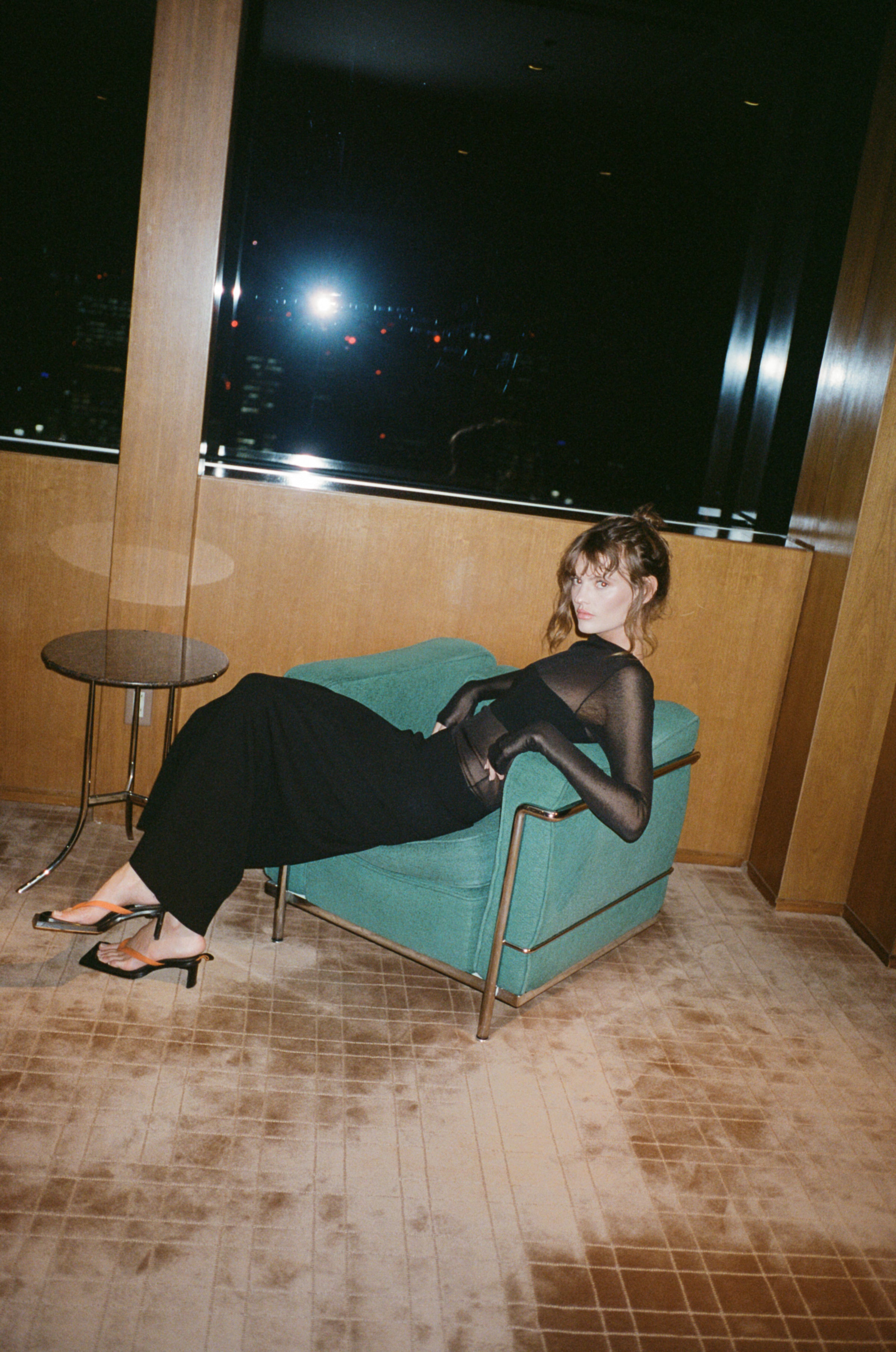 What do you love most about Japanese style? 
XW: How deeply considered it is. No matter if you're in your 20s working at the Commes Des Garçon store or in your 70s working at your family's tempura restaurant, the level of effort, consideration and respect for what they are wearing and how they wear it shows. The Japanese make a great argument for buying a little but buying well. Also, the sneaker game in Tokyo is unparalleled — God tier! 
MC: A beautiful fusion between tradition and self expression. Their clothing is delicate and innovative but they also take an immense appreciation for quality. I honestly don't know how they manage to be so immaculate and somehow manage to stay like they have just steamed their clothing every 5 minutes. They have a way of making you feel inferior without even trying.
Any favourite purchases from the trip? 
XW: Vintage tees! Oh and a reflective Prada jacket from the Aoyama store — if you're in Tokyo you have to visit just to see the building and interiors, it was built by Herzog & de Meuron. 
MC: I really got into my masculine clothing this trip. Oversized T's a good pair of Onitsuka Tigers and some White Mountaineering baggy pants also lots of little trinkets from the Harajuku district.
SHOP MONTANA'S TOKYO WARDROBE
Monty and Xanthe x Tokyo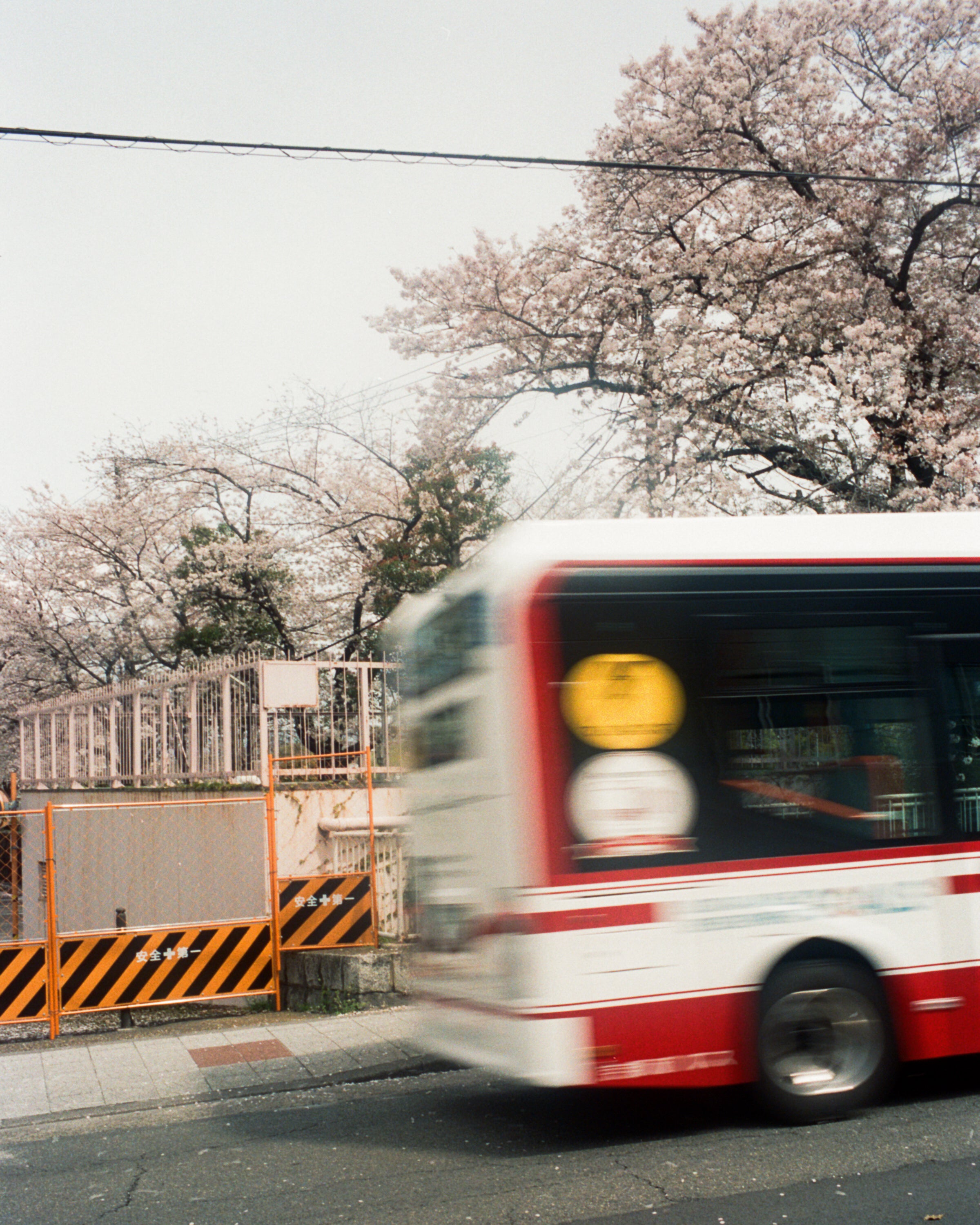 Montana & Xanthe's Guide to Tokyo
Where to stay
XW: If you're balling out — the Park Hyatt Shinjuku, it's my favourite hotel in the world and where 'Lost in Translation' was set and filmed, even if you're not staying there, have a drink at the NY bar. I've heard great things about the Trunk Hotel in Shibuya too. 
MC: Park Hyatt, Cerulean Tower or Excel if you're on a budget
Where to eat 
XW: I love Narukiyo, make a reservation ahead of time and ask to be seated at the bar!
MC: Go to PST and eat a goddamn Margherita Pizza
Best bar for a drink 
XW: I love grandfather's in Shibuya, it's tried and true — every time I return to the city it's just the same. 
MC: Grandfathers Bar - you can write down a song on a piece of paper, and if they have iron vinyl, they will play it. 
Bar Track
Good Bar Martha- all about the music you may be shooshed if you come with a crowd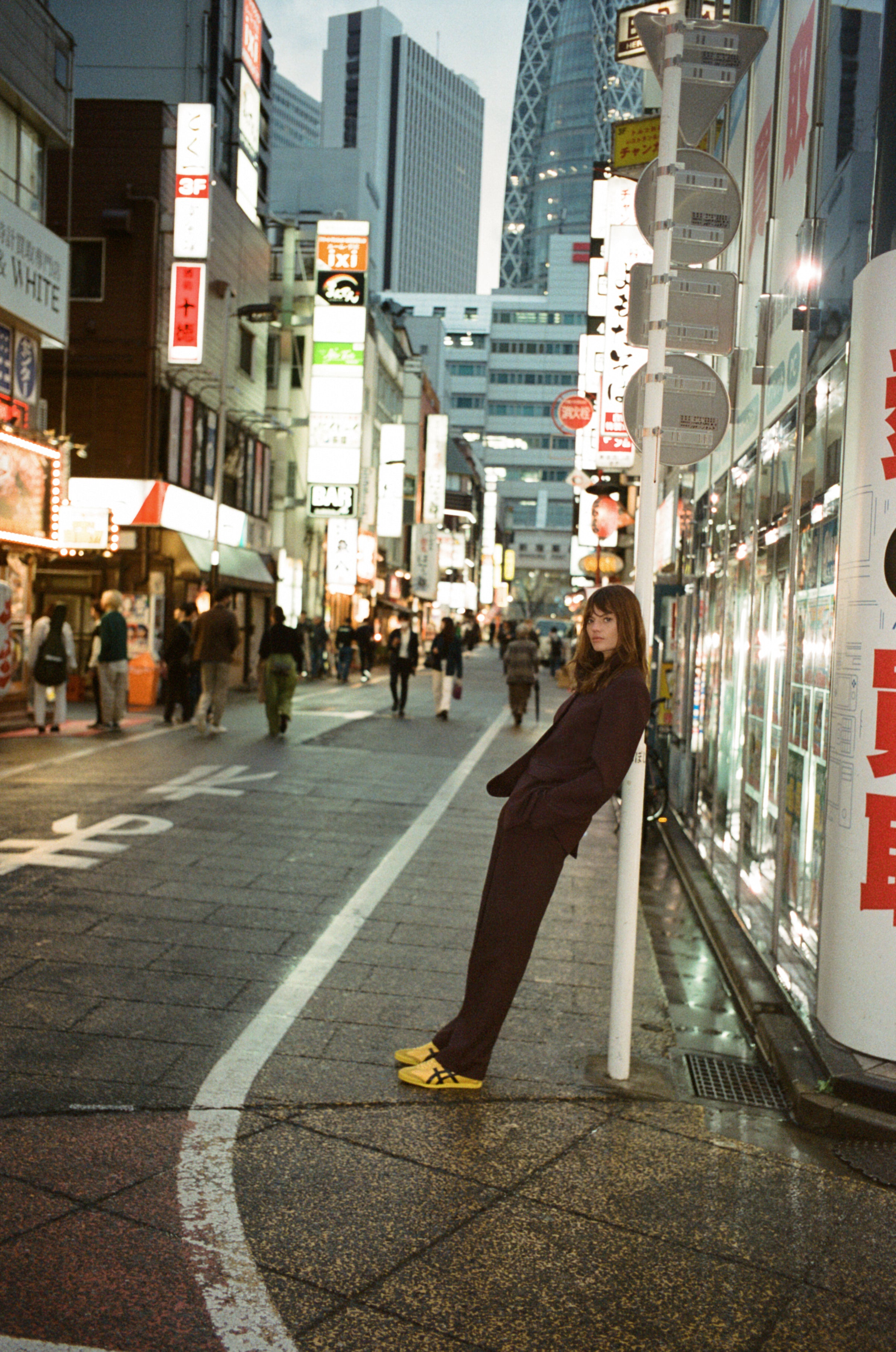 Where to shop 
XW: Dover street market in Ginza is a must. Aoyama, Omotesando, and Harajuku are all amazing and you could make a day of strolling through the three suburbs on foot and shopping along the way. Shimokitazawa for vintage. 
Must do while in Tokyo
XW: A drink at the NY bar, a Sunday stroll through Yoyogi park, teamlab planets or the Yayoi Kusama museum, eat as much as you can and most importantly manage your expectations. The city is so huge and exciting that no matter how long you're there, you'll never tick everything off your list. Which makes it all the more worthwhile to return. 
MC: A whiskey at the park hyatt and honestly go eat a Famichicken from 7/11
What to pack
XW: I would recommend, regardless of the season, a pair of very comfortable shoes that you feel fashionable in but can take you far. If you're anything like me, you'll end up walking all day and we've still got to look good! :) 
MC: An empty suitcase. Buy as much as you can when you get there,  you are going to need to the space